Hand Tools and Storage
CRAFTSMAN® offers a complete set of tools that are made for those who are as serious about their tools as they are about how they are used. These tools are essentials for your tool box, workbench, or tool belt.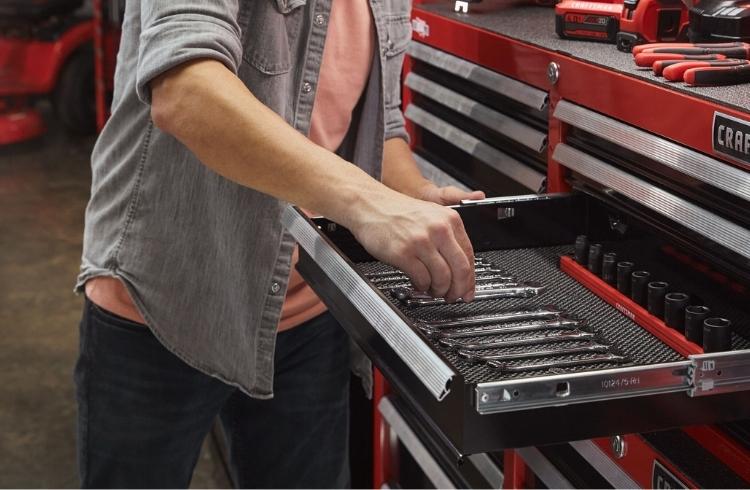 CRAFTSMAN® mechanics tools are made for automotive technicians at every skill level, from DIY to master mechanic. Choose from mechanics tool sets, wrenches, ratchets and sockets, hand tools, power tools, lifts, specialty tools, tool storage, creepers, and shop stools.
Keep your garage or work area clean and organized with CRAFTSMAN® toolbox and storage options. From tool chests on wheels to tool organizers, find the right tool storage solution for your space.
Screwdrivers
(120 Results)
Bi-Material screwdrivers with black oxide tips feature improved torque and durability. Sets include bi-material and acetate in a variety of numbers, sizes, and precision sets.
Measuring and Layout
(3 Results)
Durable and accurate CRAFTSMAN® measuring and layout tools make measuring fast and easy. You can pick from a full line of tape measures from 13 to 40 ft., stud sensors and finders; laser distance measurers, and levels of all types. CRAFTSMAN makes it easy to measure twice and cut once.
Equip your toolbox with CRAFTSMAN® Hex Keys. Available in a variety of sizes and styles, these versatile products help you complete a wide range of projects with confidence.