Measuring and Layout
Durable and accurate CRAFTSMAN® measuring and layout tools make measuring fast and easy. You can pick from a full line of tape measures from 13 to 40 ft., stud sensors and finders; laser distance measurers, and levels of all types. CRAFTSMAN makes it easy to measure twice and cut once.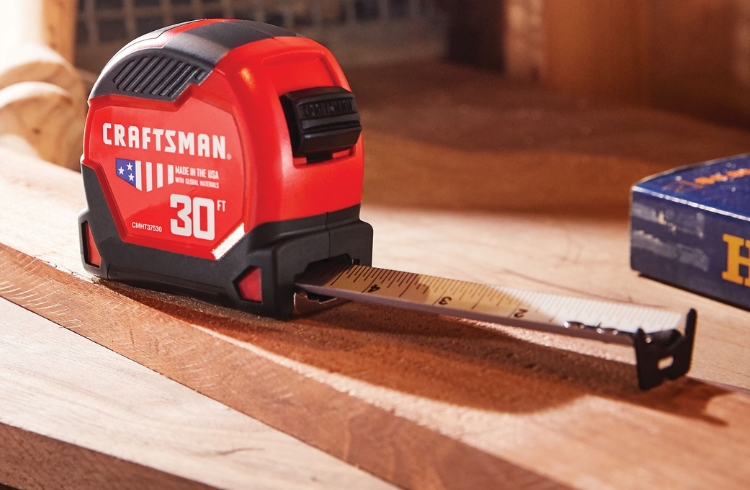 Tape Measures
(20 Results)
Take pride in your work and measure accurately with CRAFTSMAN® tape measures. With a variety of sizes, reach lengths, and features, it's easy to choose the right tape measure for your application.
Box, I-beam, and torpedo levels are precise instruments for level and plumb measurements. Box beam levels are available in both standard, and lighted models with easy-to-read LED vials. I-Beam levels are lightweight with solid aluminum bodies and built for heavy-duty use.
CRAFTSMAN® lasers are essential tools for achieving precise leveling and alignment during a variety of projects.
Locate framing studs or joists behind walls and ceilings CRAFTSMAN® stud finders are designed accurate, compact, and easy-to-use so you can take pride in a wide range of projects.
Accurately finish your projects with CRAFTSMAN® layout tools and squares. With easy-to-read markings and durable construction, CRAFTSMAN® squares are available in a wide variety of styles.