Power Tools and Accessories
You work hard. You're not afraid to get your hands dirty, and you rely on quality, high-performance power tools to get the job done. We make all our power tools with you in mind and back them up with a warranty that stands the test of time.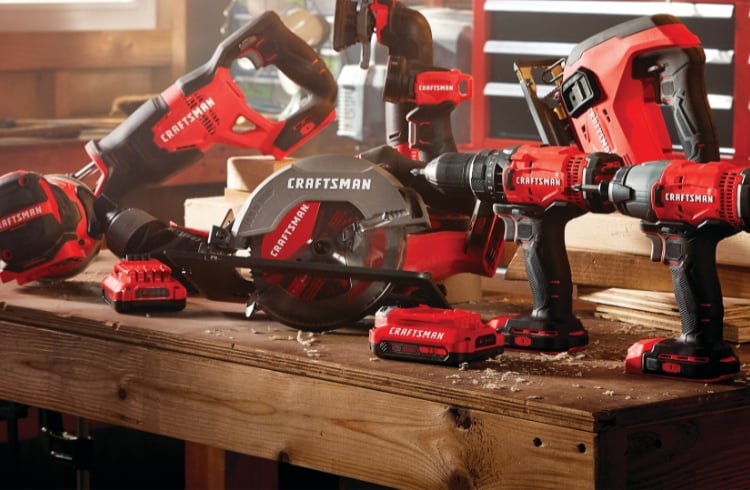 Batteries and Chargers
(14 Results)
Get the power to keep you going with CRAFTSMAN® power tool batteries and drill chargers, compatible with all V20* tools.
Drills and Impacts
(31 Results)
Browse corded and cordless drills and drivers from CRAFTSMAN®, including super-duty reversible right-angle drills for tight spots at Craftsman.
Drill Drivers
(9 Results)
Complete jobs in tight areas with lightweight drills designed for maneuverability. Get cordless or corded options from Craftsman.
Hammer Drills
(7 Results)
Heavy drilling in concrete and masonry requires hammer drill performance. Browse CRAFTSMAN® tools, available in corded, cordless, & brushless cordless models.
Oscillating Tools
(7 Results)
Carve, grind, engrave, sharpen, clean, cut, sand, and drill with corded or V20* cordless power. The Oscillating Multi-Tool includes attachments for working with a wide variety of materials.