Storage
Keep your garage or work area clean and organized with CRAFTSMAN® toolbox and storage options. From tool chests on wheels to tool organizers, find the right tool storage solution for your space.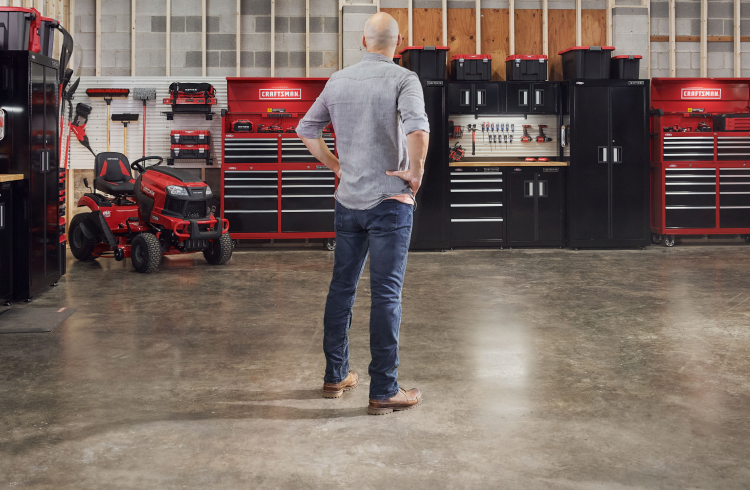 V-Series™ Storage
(5 Results)
Built for the shop. CRAFTSMAN® V-SERIES™ storage solutions are designed to protect and organize your wrenches, ratchets, and mechanic sets—so you can spend less time looking, and more time doing.
Cabinets and Chests
(83 Results)
Keep your tools organized with CRAFTSMAN® tool chests and cabinets. With a range of sizes and styles to choose from, you can find the right tool storage solution for your workspace.
CRAFTSMAN® has the perfect toolbox for all your tools, accessories, and parts. Durable plastic, metal, and VERSASTACK™ System toolboxes are necessary to keep your tools handy for onsite repairs and maintenance projects. Find the right toolbox for your needs from single to rolling, stackable units.
Buckets and Totes
(9 Results)
CRAFTSMAN versatile storage buckets and totes are designed to help you keep your space organized and clutter-free. 
Tool Organizers
(15 Results)
The more tools you have, the more storage you need. CRAFTSMAN® has a solid steel tool chest to fit large and growing tool collections. Store and charge power tools and your smartphone in the open till storage area under the top cover. Pair your tool chest with a rolling tool cabinet for a classic combination.