WHATEVER YOUR PASSION, KEEP IT ORGANIZED
Whether you're big into camping, gardening, working on your truck, or hopping from project to project–choose CRAFTSMAN® and stay organized. Discover VERSASYSTEM™ storage solutions: including metal storage staples, TRADESTACK™ durable storage, stackable VERSASTACK™ bins and boxes, and the VERSATRACK™ wall mounted, hanging system of shelves and hooks.
Metal Storage
Build out your garage with CRAFTSMAN® heavy-duty metal storage chests, rolling cabinets, workstations, and suites.
Portable Storage
VERSASTACK™ and TRADESTACK™ stackable storage systems go where the project takes you.
VERSATRACK™
Get the most of our your wall space with the customizable Trackwall System, hooks, and accessories.
METAL STORAGE SOLUTIONS
Protect and store your CRAFTSMAN® tools and equipment with our collection of metal cabinets and chests. Set up shop at our workstations, outfitted with wooden butcher block surfaces, power strips for convenient charging, and smooth ball-bearing drawers.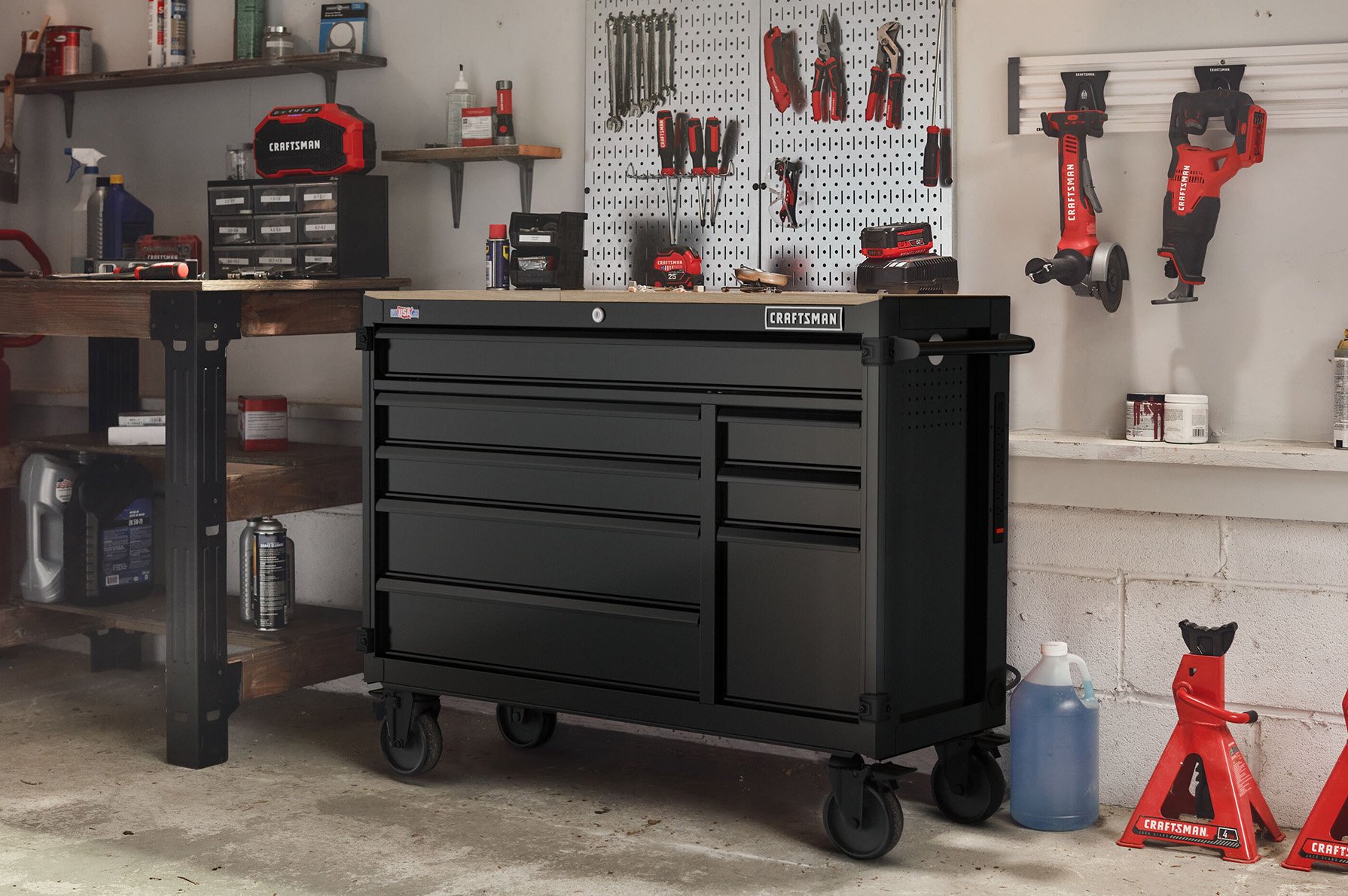 VERSASTACK™ SYSTEM STORAGE
The VERSASTACK™ storage system features compatible units with durable side latches. Stack and go where the work takes you.