Gunmetal Chrome Mechanics Tool Set (81 pc)
81 pc. Gunmetal Chrome Mechanics Tool Set is made for the auto-enthusiast, semi-pro, or do-it-yourselfer. This set comes with the new industry-leading, 120-Tooth ratchet that provides maximum accessibility in tight spots. With its slim head and 3-degree arc swing, you can get into narrow spaces with ease and quickly tighten or loosen a fastener. This set also comes with two extension bars, a universal joint, a spark plug socket, a bit adapter, and a wide range of shallow and deep sockets for added utility. The gunmetal chrome finish provides durable rust resistance, easy cleaning, and a professional look. All of these components are packed in a compact mobile case perfect for storage in a toolbox, garage, a vehicle or proudly displayed on your workbench. The case has durable metal clips and metal removable hinges for splitting the case into two for storage or ready availability. The case also has exterior grooves for stacking with same size cases. Take on your next project with our Gunmetal Chrome 81 pc. tool set.

SUPERIOR RUST RESISTANCE: Gun Metal Chrome
ACCESS IN TIGHT SPACES: Long Handle 120-Tooth Dual Pawl Ratchet
ALLOWS FOR EASY TOOL STORAGE: Durable Blow Molded Case
QUICK SIZE IDENTIFICATION: Large Markings
Meets or Exceeds ASME Specifications

Drive Size:

3/8 in

Product Finish:

Gun Metal Chrome

Individual or Set:

SET

Product Material:

Steel

Material Application:

METAL

Measurement Standard:

SAE

Number of Pieces:

81

Number Of Teeth:

120

Points:

6-point

Product Height:

4.0 IN

Product Length:

15.1 IN

Product Weight:

10.4 LB

Product Width:

17.0 IN

Warranty:

Full Lifetime Warranty

(7) 1/4-In.Mm 6 Pt - 4, 5, 6, 7, 8, 9, 10Mm. (8) 1/4-In. Sae 6 Pt - 5/32, 3/16, 7/32, 1/4, 5/16, 3/8, 7/16, 1/2-In.. (12) 3/8-In.Mm 6 Pt - 10, 11, 12, 13, 14, 15, 16, 17, 18, 19, 21, 22Mm. (8) 3/8-In. Sae 6 Pt - 3/8, 7/16, 1/2, 9/16, 5/8, 11/16, 3/4, 13/16-In.. (7) 3/8-In.Mm Deep 6 Pt - 10, 11, 12, 13, 14, 15, 17Mm. (7) 3/8-In. Sae Deep 6 Pt - 3/8, 7/16, 1/2, 9/16, 5/8, 11/16, 3/4-In.. 3/8-In. Drive Spark Plug Socket - 5/8-In.. (17) Specialty Bits. (8) Nut Bits. (2) (1) 1/4-In. Drive And (1) 3/8-In. Drive. Extension Bars. 3/8-In. Drive Ratchet. 1/4-In. Drive Ratchet. 1/4-In. Bit Driver. Universal Joint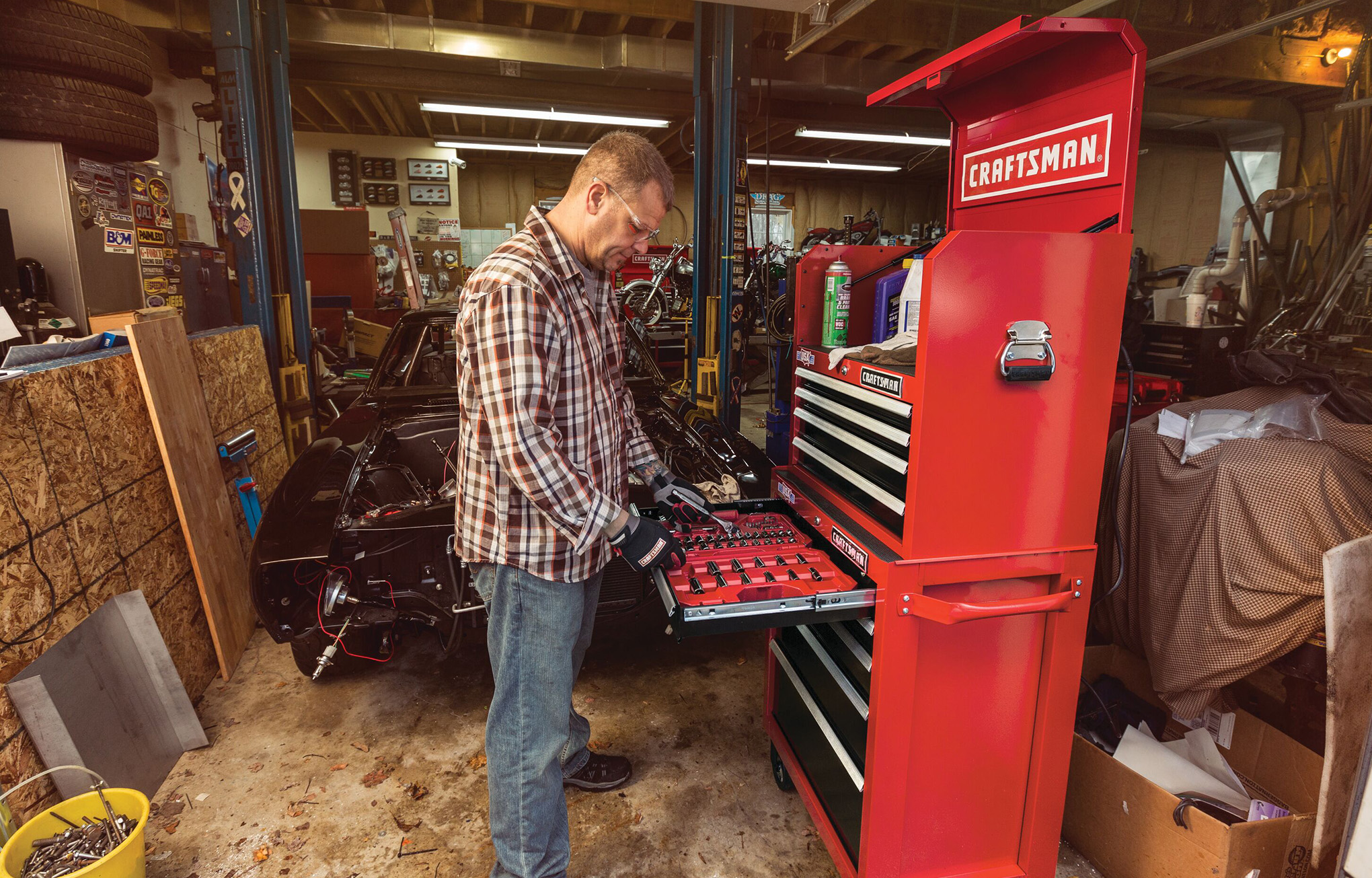 Superior Performance, Sleek Finish
Comprehensive & Convenient
Ideal for pros and DIYers, this comprehensive set will help you get the job done–and keep you organized. Bold gunmetal chrome finish is rust-resistant and easy to clean. Rugged case features metal clips and removable hinges.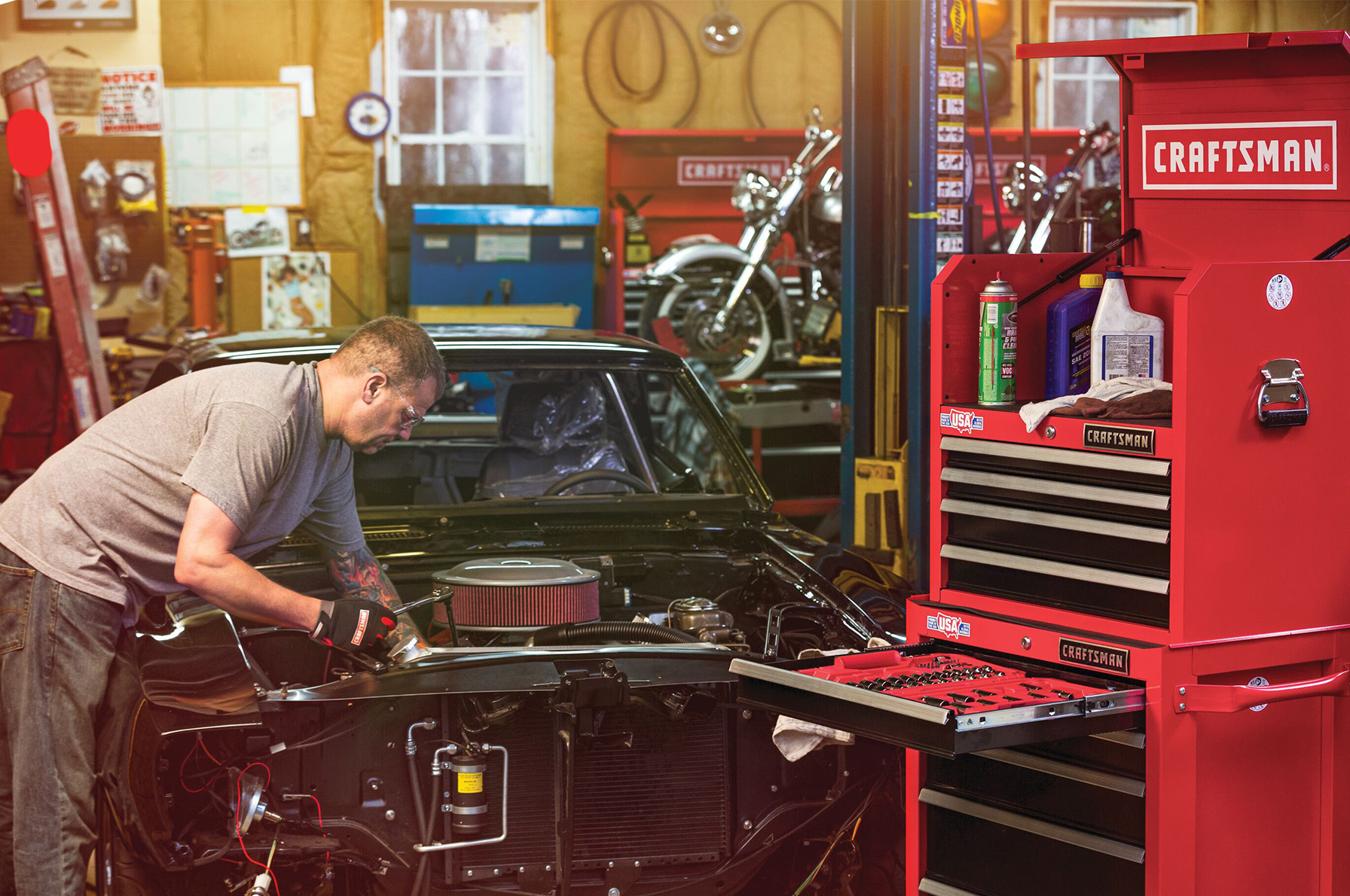 The Right Tools for the Job
Includes a long handle, 120-tooth ratchet for tight spaces, 2 extension bars, universal joint, spark plug socket, bit adapter, and a variety of sockets. Large markings provide quick size identification.