Garden Tools
CRAFTSMAN® transfer and digging shovels, poly scoops, cultivators, garden, thatching, shrub, and leaf rakes, mulch and pitchforks, fruit harvester, weed, grass, and brush cutters, as well as planting and weeding hoes, are available with wood or fiberglass handles. Multi-purpose hedge shears, pruners, and loppers provide fast, sure cutting.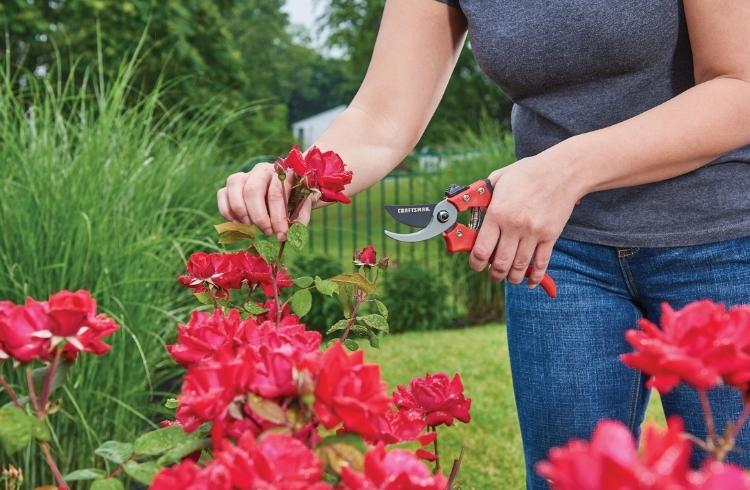 Garden Rakes
(13 Results)
Keep your yard neat and tidy with a large selection of garden rakes.
Complete a wide range of landscaping tasks with a variety of shovels designed for lawn enthusiasts and professionals.
Trim branches and shape bushes with CRAFTSMAN® Pruners. Designed lightweight with comfortable grips, CRAFTSMAN® Pruners make quick work of yard maintenance.