Cleaning Tools
Keep your favorite spaces neat and tidy with the help of cleaning supplies that will make clean-up efficient and effective. Be-gone grime and dust.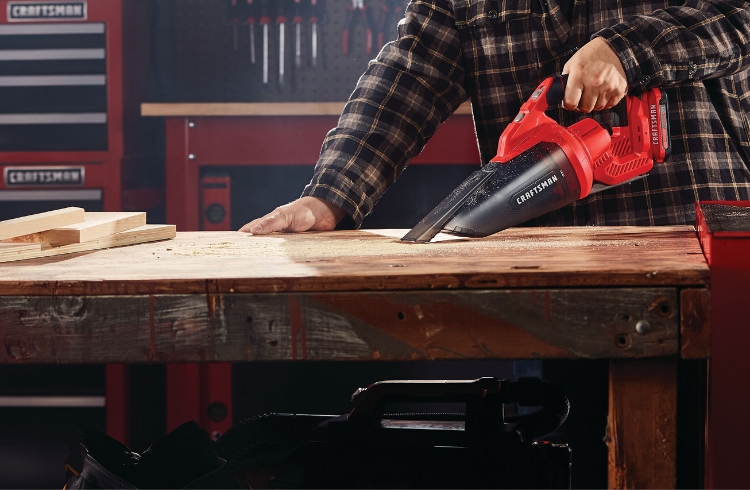 Vacuums and Dust Collection
(79 Results)
Browse CRAFTSMAN® corded and V20* cordless wet/dry vacuums, available in a variety of sizes. Get a mess free job with
CRAFTSMAN®.
Pressure Washers
(27 Results)
Dirt and stains can't take the pressure. CRAFTSMAN® gas and electric pressure washers make sidewalks, driveways, decks, and more look like new. Adjustable water pressures from 300 to 3300 PSI let you control pressure to reduce the chances of damaging surrounding materials.
Sweep up the workshop and clear debris with a wide selection of brooms from CRAFTSMAN®. Featuring strong construction and durable bristles, CRAFTSMAN® brooms are a lasting solution for clean-up tasks.